Top rated
white glove service movers

with the best fixed rates.

No matter how big or small the move; making your relocation effortless is our #1 priority. Get a free quote within minutes!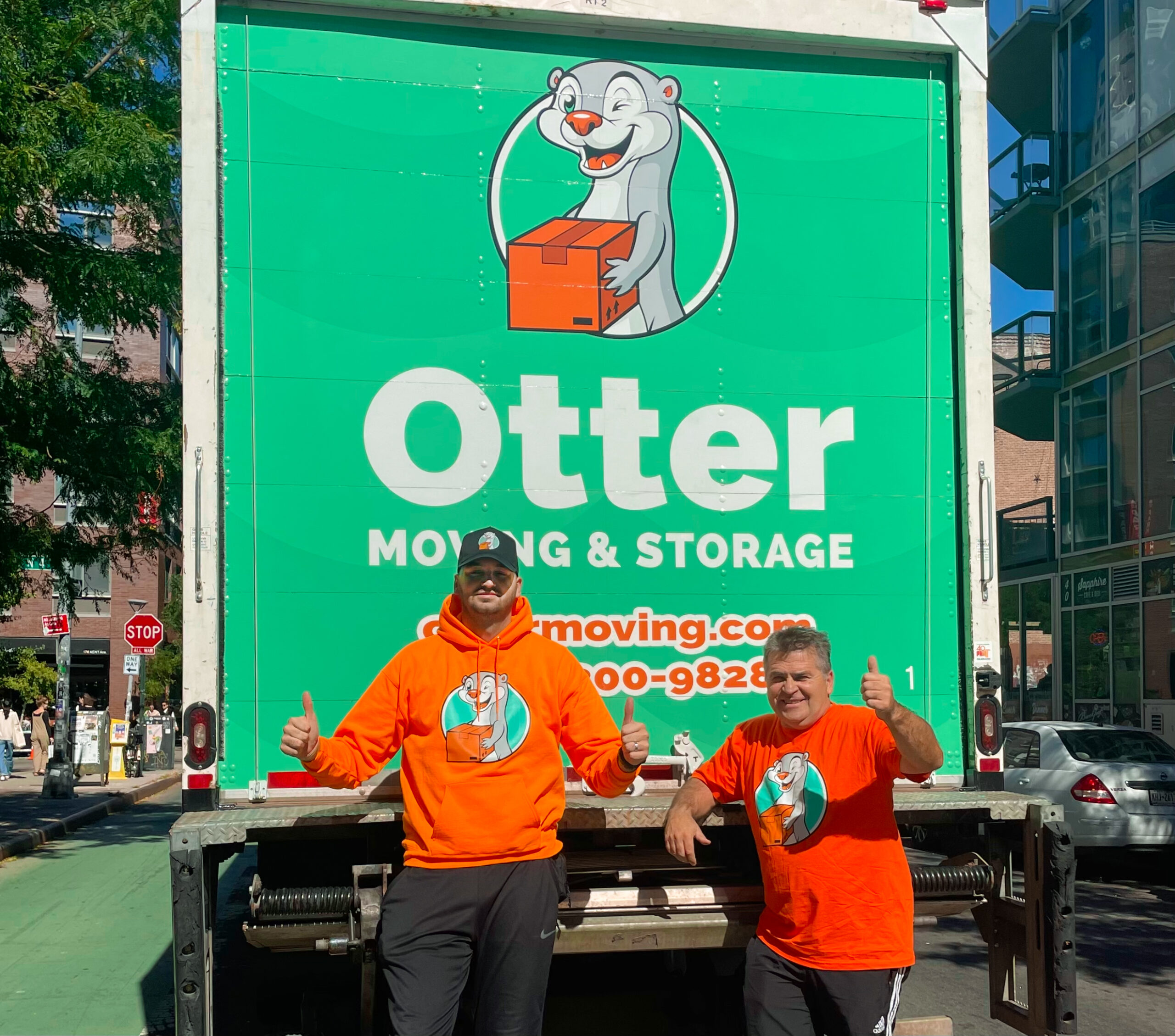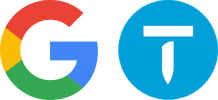 5.0
rating out of
50+
customer reviews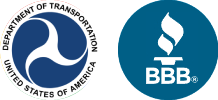 Fully licensed & insured.
USDOT: 3900819 MC: 01436980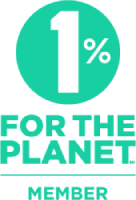 Proud member of 1% for the planet organization.
We commit to giving 1% of gross sales each year to our approved environmental partners.
White Glove service movers

that care about your experience.

Moving is a pretty big deal, but sometimes you want to keep it lowkey for many reasons. Otter Moving & Storage knows just the way! You can book your move 24/7, 365 days of the year, whenever's most convenient for you. Our professional and trustworthy movers will do everything they can to protect your items and your privacy, while being as quiet and as invisible as no otter movers can be. Regardless if you opt for a white glove move or not, every customer's information is strictly confidential and only your trusted moving consultant can have a look into it. For your best white glove move experience, you can request a free quote on our website right away, or give us a call at 212 300 9828.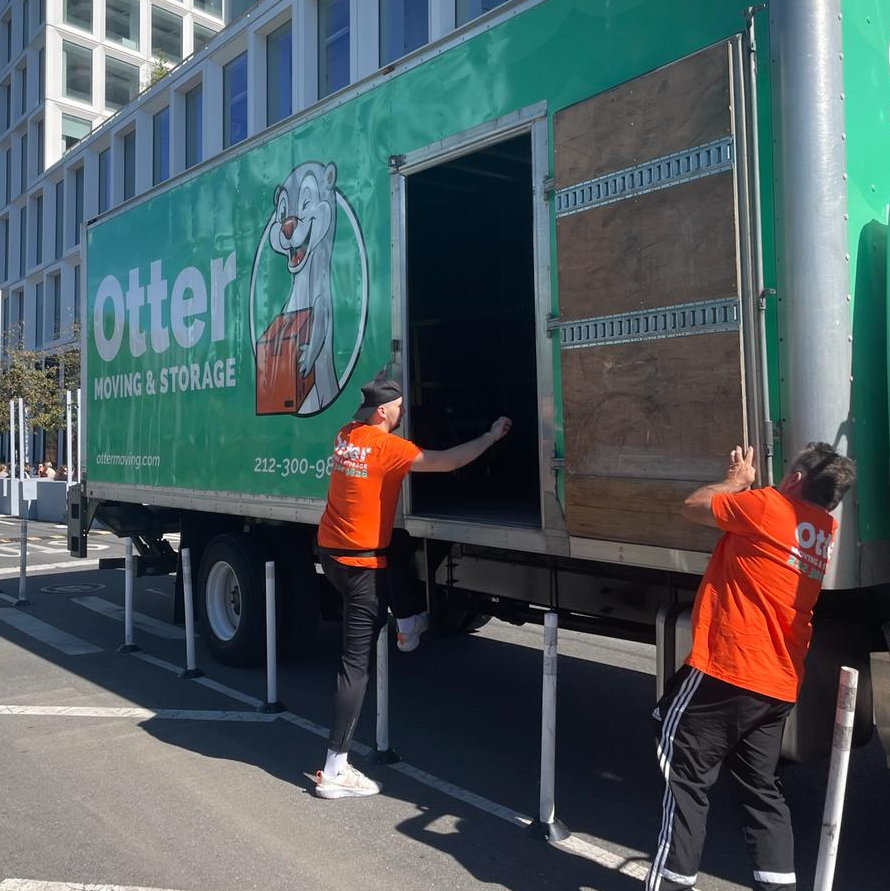 We offer
three packing options

to best fit your needs and your budget.
Full packing service (Best Value)
If you opt in for full packing services you'll count on us to provide the packing materials (boxes, padding paper, etc) and pack everything up for you. Depending on the size of your move, the packing can be done one day in advance or if it's a small move even on the same day. This option is the best value in our opinion, because it allows you to focus on more important things in life, while we take the stress out of the packing process. Once everything is moved into your new place, you'll be in charge of unpacking and arranging your apartment though.
Partial packing service (Price friendly)
For customers that are up to the challenge of packing their wardrobes and non-breakables this might be the best option. You can focus on what you feel comfortable packing into your own boxes, and leave the tricky items to us to pack into the boxes that we will provide. Usually people prefer to pack up their clothes, and let our movers pack up the kitchen, decorative pieces and electronics. Pros of this packing options are that it's easy on your budget, and that it gives you a peace of mind that your breakables will be packed professionally.
Full packing and unpacking service
Feeling VIP? Then you should move like a VIP. With our full packing and unpacking service moving has never been easier. We'll supply the materials, pack everything up, move it, unpack it, and finally remove all of the materials we used from your apartment. This option really allows your to relax and forget about all the stress that moving and packing bring with them, but it will definitely be more expensive. We suggest considering this package if you are working a very time intensive job, expecting a new family member, or just feel like treating yourself."
FURNITURE DELIVERY
Starting as low as:
Professionally trained movers

Well maintained & clean trucks

Insurance for your building (COI)

Insurance for your items (2 options)

Protection of items (blankets, plastic, etc.)

Basic furniture disassembly & reassembly

Customer support 7 days a week

Fuel, tolls, parking tickets
LOCAL MOVES
Starting as low as:
Professionally trained movers

Well maintained & clean trucks

Insurance for your building (COI)

Insurance for your items (2 options)

Protection of items (blankets, plastic, etc.)

Basic furniture disassembly & reassembly

Customer support 7 days a week

Fuel, tolls, parking tickets
LONG DISTANCE MOVES
Starting as low as:
Professionally trained movers

Well maintained & clean trucks

Insurance for your building (COI)

Insurance for your items (2 options)

Protection of items (blankets, plastic, etc.)

Basic furniture disassembly & reassembly

Customer support 7 days a week

Fuel, tolls, parking tickets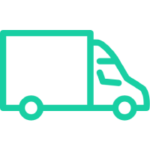 Local NYC moves
With a parking lot located in Greenpoint, we are anywhere you need us to be within minutes. We love moving people of the New York metropolitan area wherever their next chapter takes them. Across the street in Queens, or across the river to New Jersey; one mattress or a full townhouse – there is no residential move too small or too big for us. We take pride in finding the best moving & pricing solutions for every customer. Learn more >
Interstate moves
Moving in or out of the Big Apple? We have you covered! Boston, Washington DC, Philadeplhia or anywhere in between – we love moving our customer's personal possessions up and down the I-95. Our professional drivers and well maintained trucks are made to go the distance for you! Work with our experienced moving consultants to ensure that your quote is 100% correct before you lock in your move. We offer several long distance moving solutions to best fit your needs, and most importantly – your budget. Learn more >

Commercial moves
NYC businesses never sleep, and neither do we. We know that any disruptions to your business can create an expensive gap, so our goal is to get you into the new office with minimal down time. Our experienced moving consultants will plan every step of your move to perfection.
Furniture delivery
We love small moves. You took the leap of faith on that Craigslist couch? Moving out of the shared apartment? Donating items to Goodwill? There's no move too small for us! We'll work around your schedule and your budget to find the perfect moving solution for you.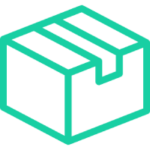 Packing service
Moving last minute, or just have no time to pack? We have you covered! Our trained professional movers will supply the boxes and other packing materials, pack up your belongings & proceed to move you to your new place.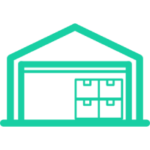 Storage solutions
Take advantage of our flexible NYC storage solutions. Need storage in transit, or maybe for a few months? With no long term contracts, Otter Moving & Storage is the perfect solution for you!
Know your moving cost upfront with our
guaranteed fixed rates.
The key to a smooth move day is the timely and detailed planning. That is why we have designed our quotes to be quick to get, easy to understand, transparent and upfront.
Our experienced moving consultants work with you to collect detailed information about your upcoming move (date, addresses, inventory list, additional requests) and put together an all inclusive fixed rate quote for you within minutes.
It is important to share exact details of your move with us, so that we can make sure that the quote we give you actually covers everything that you need us to do. For your convenience, we are offering four different ways to get the quote:
Call 212 300 9828 & have your quote in 5-10 minutes.
Fill out our quick inventory sheet & receive the quote via email.
Meet your representative via video call & have your quote quickly.
We offer onsite estimates for select zip codes and move sizes.
Fixed rate moving quote includes:
___
*Gratuity for the movers is not included 
*Supply and packing of the boxes can be added
*Some furniture might require special handling fees
FAQ
We tried to put ourselves in your shoes and answer all of your questions in this section. Follow the link below to see the full list of frequently asked questions (and answers), or contact us using the buttons below.
About us
We spent the last 10 years doing what we do best – moving New Yorkers. We got to work with some amazing people, we got to know thousands of customers, and we believe we learned what it takes to make a moving day a positive experience. It's simple – being kind to each other takes the nerves out of the moving day and makes everything just a tad easier.
Armed with kindness we set out to open our moving business. We believe that every customer deserves a transparent moving quote & kind, professional movers – so we made our process just that. By combining our values with care for people we employ, we created a culture based around making the customer satisfaction our #1 priority. 
Finally – we decided to be more than a regular moving company. Our mission is to make moving more sustainable by minimizing waste, volunteering in the community and donating 1% of our gross sales to environmental non-profits. We've made this official by becoming a partner in the 1% for the planet organization. Learn more >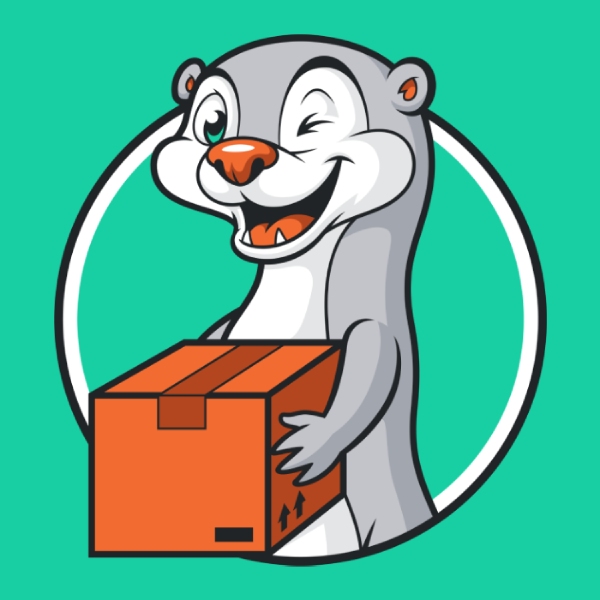 Est. 2022 | Brooklyn, NY
See what otters had to say
about us...
Great communication, no fuss, caring with my things and super trustworthy! They also quoted me less than any other mover I was talking to. Perfect movers! Thank you Vladimir!
I had a last minute move and I reached out to multiple companies and Otter Moving & Storage was the only company that could schedule it on such short notice. Vlad provided me with a fair price & my moves Marko and Bob were extremely polite. They even gave me their cute sticker for my laptop! I highly recommend them to anyone who is looking for reliable and efficient movers.
I reached out to Otter Moving after a recommendation from my building super and I did not regret it. This was my first time using a moving company and they made the process very easy and convenient. I spoke to Vlad who explained the process in detail and offered me a good quote. Movers were nice to deal with even though I had a few extra boxes. I'd definitely recommend to anyone looking for movers!
I hired Otter for my move from NJ to Brooklyn, they got here on time, were very efficient and friendly, they even had the wardrobe boxes for my wife's clothes! I would deffinitely recommend them to everyone and will hire them again for my next move next year.
I had a great experience with Otter Moving from the the first call to the end of my move. My contact was Vlad who walked me through the service and answered all of my questions. Every interaction with Otter was prompt and the movers themselves were very efficient. They had my studio apartment packed and moved so quickly, I was in shock!