Broker referral program

that makes passive income.
Make the
introduction.
Simply share your promo code with your client & inform your dedicated Otter Moving & Storage sales representative about your upcoming referral.
We'll move
the client.
Our representative will reach out to your client to schedule their move. Once the move is scheduled, our crew takes care of the hard part.
You collect the commission.
One day after the move is completed, you can expect an email from us informing you about the scheduled payment to your bank account.
Endless benefits,

with no obligations.
Why Otter Moving & Storage?
We spent the last 10 years doing what we do best – moving New Yorkers. We got to work with some amazing people, we got to know thousands of customers, and we believe we learned what it takes to make a moving day a positive experience. 
Founded in the summer of 2022 in Brooklyn, NY, we are rapidly expanding our fleet and taking over market share, with the point of differentiation being our attention to communication, transparency and customer service. Otter Moving & Storage covers all of the East Coast, with majority of our customer base being in New York City. We are proud to offer full service moving solutions, storage options and supplementary services such as packing, loading and more.
We are excited to extend our network to real estate professionals, property managers, service providers and anyone else who'd like to refer our top rated moving services to their clients. We currently have a network of 100+ satisfied NYC based partners, and we're focused on growing this program even further.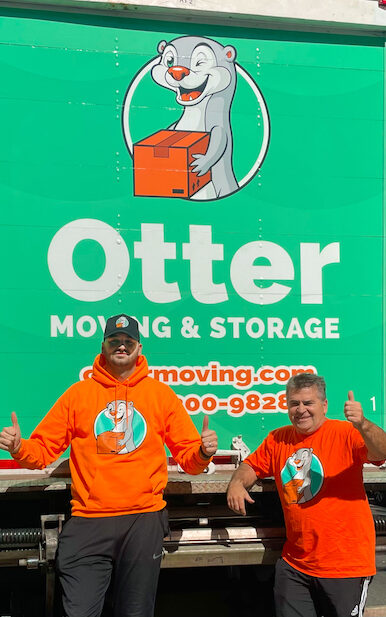 Fill out the form to sign up & get your promo code.
Kindly provide us with your contact information and our account manager will reach out to you with the onboarding information; including your promo code, details of the program, methods of payment and exact services we offer. If you have any questions before proceeding, feel free to give us a call at 212-300-9828.